Just found this nice library:
PolyVox Technology
Quoting the "About" page:
PolyVox is an Open Source (ZLib) library for storing volume data and for extracting isosurfaces for rendering. It is primarily designed to be integrated into a game engine as a method of providing fully dynamic geometry (this is how it is used in Thermite3D) but also has other applications in scientific and medical visualisation.
A screenshot of a project using PolyVox: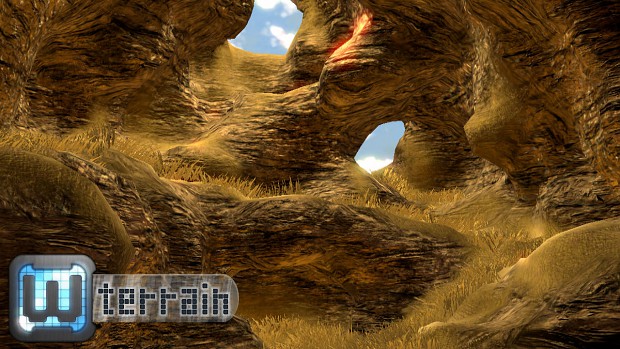 This could be used to create a voxel-based terrain editor for example, giving great freedom in terrain creation (caves, cliffs...).
Might be somewhat tricky to implement, though (?).